[cmsmasters_row][cmsmasters_column data_width="1/1″][cmsmasters_text]
Finding a strong cup of southern Thai Robusta coffee was our first priority after stepping off the train in Trang, an easily overlooked province abutting the Andaman Sea. Most travellers choose nearby Krabi or Phuket when visiting this region of Thailand, unaware that Trang delivers similarly staggering natural beauty. And it comes without the tourist crowds.
Day 1: Bring your appetite to Muang Trang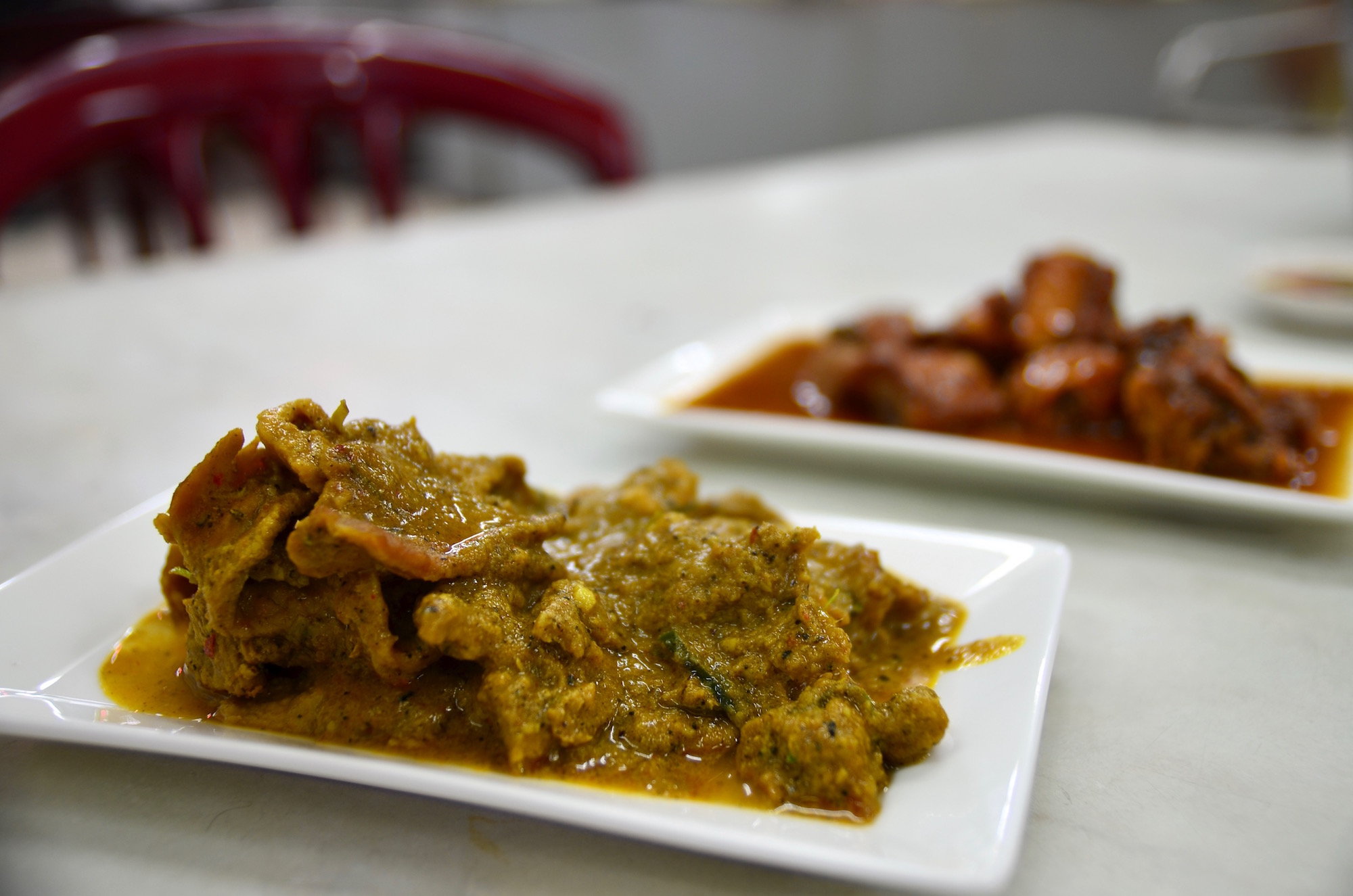 Eateries in Trang town often combine the fiery flavours of southern Thai cuisine with dishes passed down through families with southern Chinese roots. Steamed sala bao meat buns join Trang's signature sponge cake—try the pandan variety—to accompany the local coffee. Known here as kopi, old-style cafes serve the brew with a complimentary pot of jasmine tea on the side. 
Our tastebud exploration continued in the markets, where brightly coloured trays of curry include rich panang with beef and the tart tones of gaeng som with fish. More daring tongues should go for gaeng tai pla, an intensely salty and spicy curry made from fish stomach. And don't miss muu krob Muang Trang, the province's mouth-watering rendition of slow-roasted pork belly. 
Although lacking tourist attractions beyond the cafes and markets, the handsome heritage shophouses and frangipani-lined avenues make Trang town a pleasant base. Good-value guesthouses and hotels add to that allure.
Days 2-3: Waterfalls, caves and coastline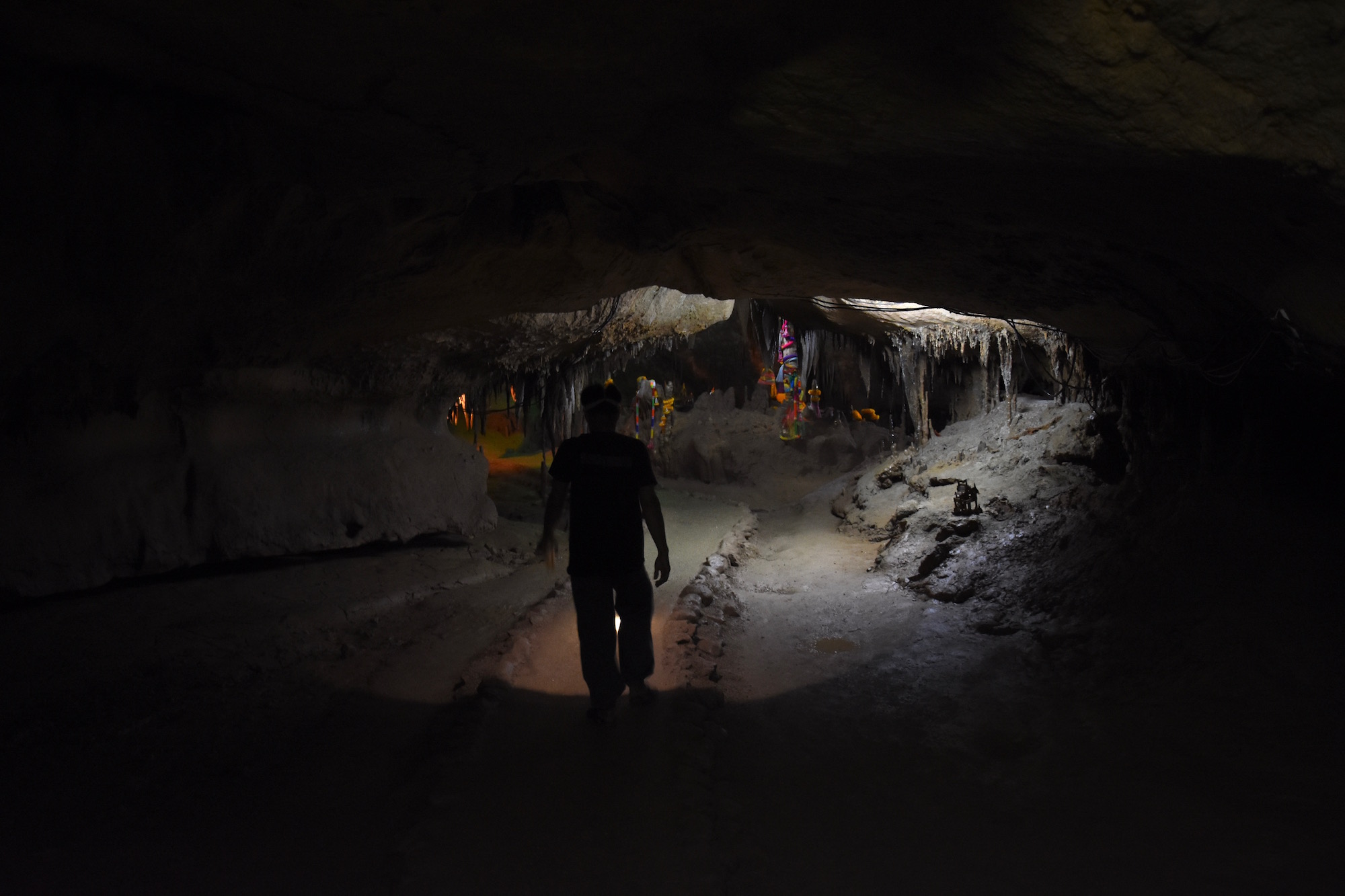 Northeast of Trang town, be prepared to lie down in the rowboat—or risk bumping your head—as you explore Le Khao Kab Cave. From there we cruised into the Ban That mountains to find Ton Te Waterfall cascading some 100 metres down a jungle-draped cliff. It stands as the tallest of Trang province's many waterfalls. 
Heading west out of town, a second day trip started at Thung Khai Botanical Garden. More thrilling than its name suggests, the garden's highlight is a network of suspension footbridges leading high up into the treetops. Our next stop was historic Kantang, a pretty riverside town that has the distinction of hosting Thailand's first rubber tree, planted in 1899. 
West of Kantang, we bumped into the provincial coastline to glimpse the type of scenery that has made Thailand's Andaman Sea so popular among travellers. At deserted Chao Mai Beach, locals picnicked in the shade of casuarina trees as kayakers pedalled to the limestone massifs that tower on either end. Other mainland beaches include Hat Pakmeng, Hat Yao and Hat Tasae, each hosting a pier for island-bound ferries and long-tail boats.
Days 4-7: To the Trang islands!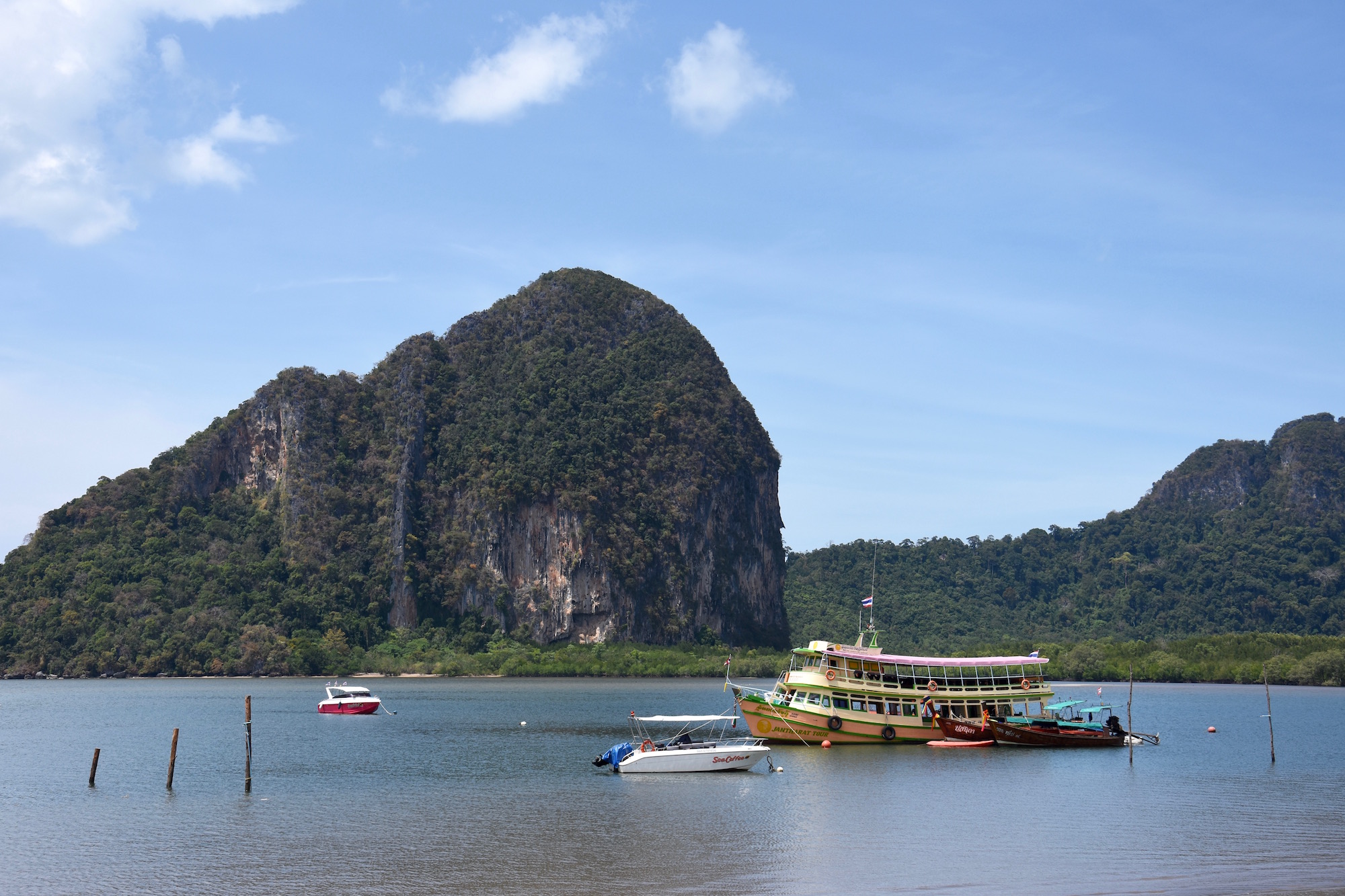 A good one to start with is Ko Mook (or Muk), where an "emerald cave" takes its name from the shade of the water in a natural sea tunnel that leads to a stripe of powdery white sand ringed by limestone cliffs. Mook also offers a fine range of resorts to go with traditional fishing villages and even a little-known jungle trail ending at remote Sabai Beach. 
A leisurely long-tail ride took us to two nearby smaller islands: Ko Kradan and Ko Ngai (or Hai). Though lacking roads, both have resorts on gorgeous beaches and reefs for snorkelling offshore. Further out to sea, Ko Rok and Ko Lao Liang are two pairs of protected twin isles with scenery so smashing that we often bring them up in the debate over Thailand's most beautiful islands and beaches. You can find a good long-tail boat driver, and off you go. 
The two largest but not the busiest islands in Trang province are Ko Libong and Ko Sukorn. Goats and water buffalo roam their windswept shores and pastoral interiors. Both inhabited by Thai Muslims who focus more on rubber tapping and fishing than tourism, Libong and Sukorn tend to satisfy travellers seeking a more local-oriented island experience. 
Some 200 dugongs, endangered cousins of the manatee and a symbol of Trang province, feed on the sea grass off Libong. You might even spot a whole family of dugongs, known as a herd, or nutcluster. Sadly, floating plastic is threatening Thailand's last herd of these gentle and photogenic "sea cows." Help them by limiting single-use plastics and putting garbage where it belongs. 
Have you more than a week to spare? If so, consider catching one of the island-hopping ferries that connect Ko Mook, Ko Ngai and Ko Kradan to a bunch of other islands, including Ko Lipe down south and Ko Lanta further north. Otherwise, there's always another curry to try back in Trang town.
 #####
by David Luekens
luekensd@gmail.com
[/cmsmasters_text][/cmsmasters_column][/cmsmasters_row]