Off-season Travel Has its Rewards
One of the most commonly searched-for phrases by travellers is: "what's the best time to visit ____?"  It is logical of course – very few people want to go to Canada in the dead of winter, or Japan during typhoon season. Thankfully, Southeast Asia is free of blizzards and typhoons, but it still has a low season. Many travelers avoid travel during this time, but they're overlooking a few key hidden benefits and surprises. Indeed, travel during Southeast Asia's off season can actually be more adventurous, rewarding, and memorable than coming when the guidebooks tell you to!
This period is often called simply "the rainy season", and admittedly, it doesn't sound fun with a name like that. But it's somewhat of a misnomer. True, it rains more often in most of Southeast Asia during this time (roughly from July-October) but usually predictably: an early morning shower, then an hour or so in the afternoon, like clockwork. It's easy to plan around this, and Smiling Albino's expert guides are adept at simply folding it into your itinerary.
An unforgettable memory of ours was an afternoon of exploring Thailand's southern Samui Island by motorbike and finding ourselves in a small coconut harvesting village on the sparsely populated southeastern point of the island right when the afternoon monsoon hit. The lighting and electricity in the air can not be described in the few words allotted to this short letter. Looking out to sea watching (and smelling!) the wall of rain approaching from the wooden veranda of a local family's home, who invited us to take shelter, is still is up there on the list of most vivid experiences.
The rainy season brings with it some added benefits. You've never seen green like a Thailand jungle landscape during the rainy season, or smelled a more delicious natural fragrance than a rice field in Vietnam after a sun shower. Those postcard photos you see in shops all over the region? Most likely they were taken during the off-season when the jasmine blooms, the rivers gurgle, the hills are lush, and the sunsets spectacular.
This is also festival time in Southeast Asia, the beginning and end of Buddhist Lent with an abundance of temple fairs and spirit festivals like Phi Ta Khon (mentioned below in our festival highlights). With fewer travellers about, the locals lavish extra warmth on those that do venture into the villages and temples to experience the festivities. The waterfalls are in their full splendor, the swimming holes full. And don't forget white water rafting. During most of the year, it's amazing. During the rainy season, it's nearly spiritual. Indeed, the rainy season might make certain elements of travel the best time of the whole year to do them!
Another great by-product of travel during this green season (now that sounds more like it!), is that there are far fewer travellers. Quieter locations of interest allowing personal reflection. Better service at restaurants and attractions. Less traffic on roads. Lower prices at markets, better hotel deals and complimentary upgrades more likely! You get the idea – a lower number of consumers running around has a knock-on economic effect, sometimes in ways you might not expect. Glimpses of what the region was 20 years ago.
So take it from someone who's been traveling and planning trips in Asia for a decade and a half – the rainy season gets a raw deal, but it really shouldn't. Some of the most intense, memorable, and downright exciting travel experiences only reveal themselves when the sky clouds over. Thankfully, the clouds have usually moved on soon after that – just like our guides on their next unique adventure.
Daniel B. Fraser
Smiling Albino's Aventurer-in-chief
A D V E N T U R E   H I G H L I G H T S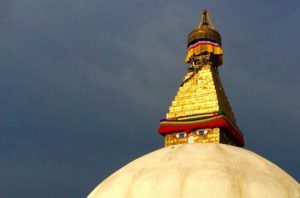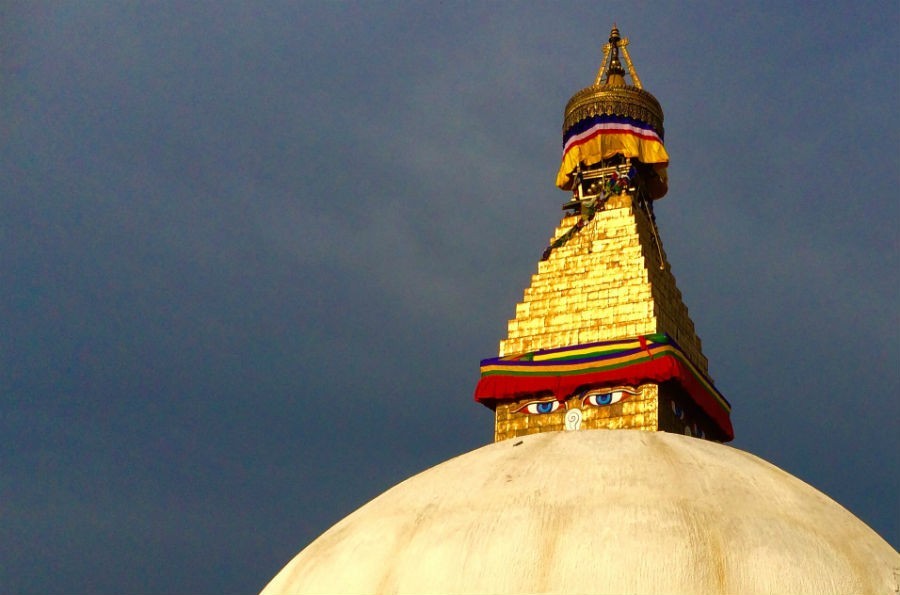 Nepal Relief Effort
Our Nepal relief effort was realised last month with a successful mission to Kathmandu where one of our Bangkok team members carried in nine huge suitcases and boxes of medical equipment and supplies as well as rebuilding funds raised in a two-week donation-raising effort. The FaceBook page we set up is continuing with updates on the situation in Nepal as well as raising funds to rebuild schools.
Thanks to all who helped out, with special thanks to the Thai Canadian Chamber of Commerce , PAWS and Osotspa for their kind assistance.
Read more about the current situation in Nepal and our on-the-ground experiences here…
W H A T ' S   G O I N G   O N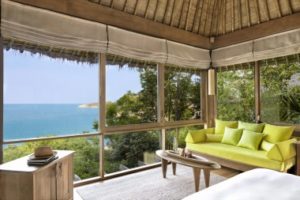 Six Senses Samui gets Major Renovation
Six Senses Samui, Thailand is currently undergoing major renovations to all their spectacular ocean view rooms and will reopen on July 01, 2015. They are offering early bird promotion rates for the reopening that are of exceptional value.

Toronto's 2nd Annual Destination Thailand Fair is Going to be Spicy!
Come join the festivities at the 2nd Annual Destination Thailand Fair in Toronto this fall!
The biggest Thai cultural event in Canada, Destination Thailand will spice-up the weekend with amazing entertainment, mouthwatering Thai cuisine, beer and travel information at Yonge-Dundas Square in Toronto on Saturday, 12 September 2015. Hope to see you there!
R E G I O N A L   F E S T I V A L   H I G H L I G H T S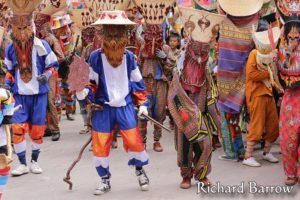 June 2015
Phi Ta Khon Festival
27-29 June, Dan Sai Village, Loei, Thailand
Phi Ta Khon (or Ghost Festival) is the first day processions and games of a three-day Buddhist merit making holiday known as Bun Phawet. The festival is held in the northeastern village of Dan Sai to ask for protection from Phra U-pakut, the spirit of the nearby Mun river, and to ask for plentiful rain for the coming farming season. Young men dress up as ghosts, donning spectacular masks made from carved coconut-tree trunks topped with wicker work and sticky-rice steamers. They are clothed in creative patchwork costumes with bells while brandishing wooden phalluses. The lively procession is marked by quite a lot of loud music and feverish dancing.
If you can't make it this year but are thinking of catching it next year, plan accordingly, the festival usually takes place some time late June, the dates being selected annually by the town's Mediums.
December 2015 (looking ahead six months)
Hmong New Year
Early December,  Laos, Vietnam and Thailand
The Hmong people, one of the largest ethnic groups in Northern Laos, Vietnam and Thailand, celebrate their New Year and thanksgiving for the rice harvest in early December each year. It is a big deal for the Hmong and they celebrate with big festivals even in the United States where many have emigrated to. The event takes place at different times each year as the timing depends on the harvesting of the rice. Celebrated as both a religious and social event, it's one of the only times that they have a break from farming during the year. Traditional performances, games and events are joined by everyone in the area, providing a rare opportunity for young villagers to meet prospective spouses. Foreign travellers in the area during this time are usually welcomed to join in the festivities.