Si Satchanalai
Okay, the title of this blog post is a bit on the nose, but bear with us for a bit to discover some new and alternative travel destinations. We're not sure about you, but we do a fair amount of shopping online. You can get most things here in Asia, but there are certain things that just are not available. For instance, our preferred brand of Gillette deodorant is not for sale here in Thailand. Boo! And we have a friend who wears a size 15 shoe, and believe us, they are certainly not easy to come by here, either. Amazon to the rescue!
One thing we appreciate about this experience is the "If you like this, you might like this" feature, which recommends products based on your purchases. So we got to thinking – this type of methodology might be a useful tool when talking about travel! So below we've compiled a short list of popular places that – if one were so inclined – might be skipped in favor of a nearby less crowded place that offers a similar experience.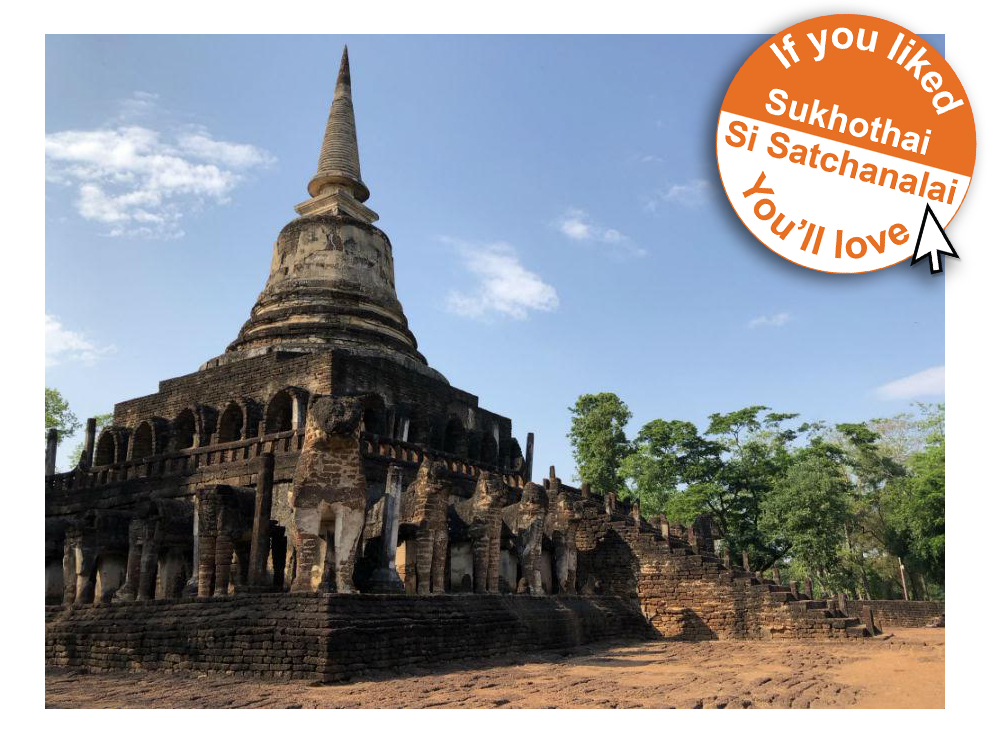 Sukhothai is one of the big kahunas on Thailand's tourism trail, and rightly so. The magnificent ruins in this UNESCO World Heritage site date from the 13th century, when the city was one of the most powerful capitals around. A few hundred years later, new kid on the block Ayutthaya came to dominate the region, leading to the founding of Bangkok and, eventually, Thailand. However, Sukhothai can be quite crowded, so if you're looking for an excellent cultural and historical experience, you might also try… Si Satchanalai!
Si Satchanalai is also a UNESCO World Heritage site on par with Sukhothai, 60 km north and a whole lot more off the beaten track. Well-manicured ruins, lots of trees, and a large pedestrian-only zone means you can wander to your heart's content and deal with only a fraction of the crowds or traffic of the town's more popular sister to the south. The ruins are just as old, if not older, than in Sukhothai, and the history just as complex and important.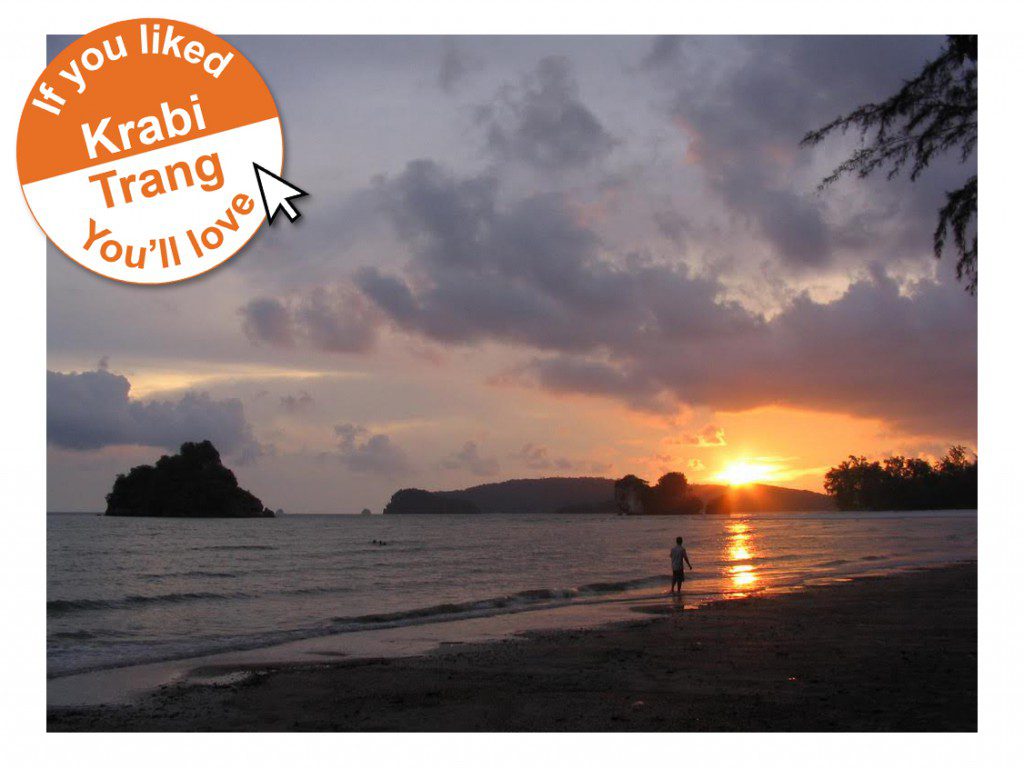 Ah Krabi, is there anything you don't offer? Island tours, snorkeling trips, jungle parties, and enough food to fill a backpacking army. The small-town vibe was left behind long ago, which is not necessarily a bad thing – it's a vibrant, happening place, but it's on the radar for an awful lot of people and tour groups. Like a lot of tourist-heavy places in Southeast Asia, it offers great culture, beauty, and tranquility… but you often have to work to find it. However, if you're looking for a more down to Earth Thailand experience, you might want to head to neighboring… Trang!
Trang offers a far more relaxed experience than busier more crowded hotspots. It's got similar island experiences, plenty of stunning beaches and jungles to explore, plus activities that are far less diluted by package tours and glossy pamphlets. Built on the back of tin mining and rubber farming, the local culture is an intoxicating mix of Thai, Malay, Chinese, and Islamic influences, which can be found in everything from the architecture to the famously spicy food (my god, the food… ). If you want action and lights, Krabi is your town, but if you're looking for a more relaxed vibe in similar surroundings, Trang is your place.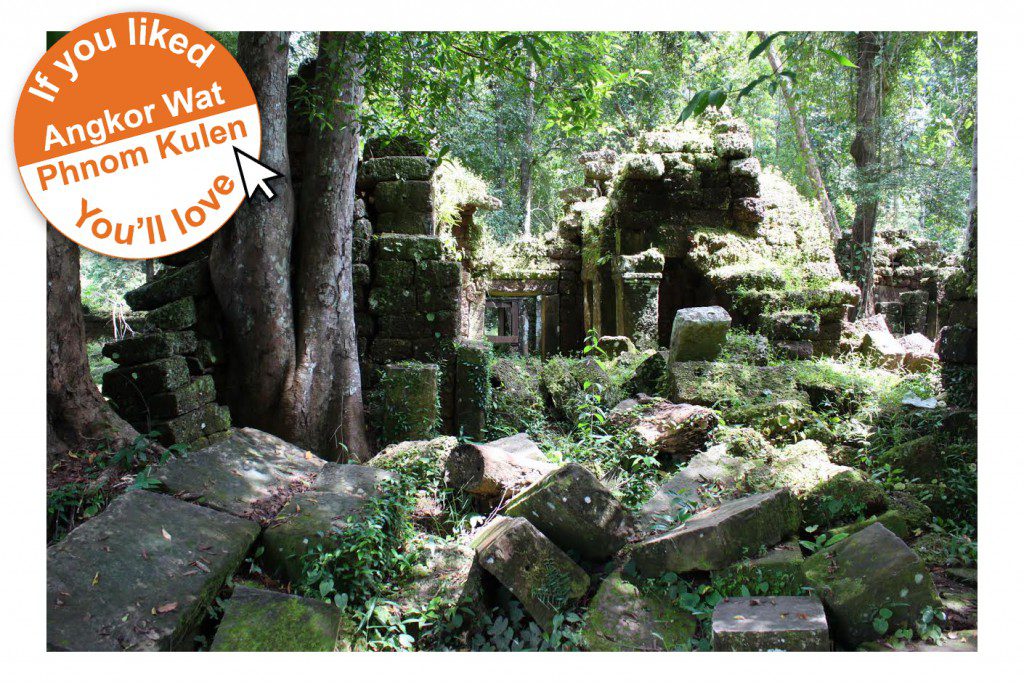 There aren't many sights more impressive than Angkor Wat, the 13th-century Khmer temple complex in Cambodia. First Hindu, now Buddhist, the site contains hundreds of ancient temples, ruins, irrigation systems, and roads, and is the largest religious monument in the world. Coming to Cambodia and not seeing it is like going to India and not seeing the Taj Mahal. But… but… in the two decades from 1993 to 2013 the number of visitors jumped from 7,650 to 2 million (up 26,000%!). Indeed, management of the site is overseen by an oil and infrastructure conglomerate. It's a must see… but if you're not in the mood to manage crowds, head to… Phnom Kulen!
About 50 km to the north of Angkor Wat lies this mountain range, national park, and protected area rich in ruins, monasteries, waterfalls, and thick, untamed jungle. While nothing here is as awe-inspiring as the main attraction down south, evidence points to entire cities in this area that pre-date Angkor, buried under dirt and forest, so… keep your eyes open. Unlike Siem Reap – where most Angkor visitors stay – there are no neon signs or fish-foot spas here. Indeed, it's a popular place for Cambodians to come and chill out with their family, so there's a definite local charm to the place.
Have you ever visited a lonely place in Southeast Asia and been amazed at how much it offered compared to similar, more crowded sites? Let us know what it was, and we'll check it out and include it in a future post!