My name is Danielle Dranoff. I'm an American who has been living in Southeast Asia for the last four years. I, like so many of you, am fascinated by this region of the world which boasts a vibrant culture, friendly faces, a warm climate and so much more.
As a foreigner abroad, there are things that I see everyday that still "wow" the tourist inside of me. These "quintessentially Asian" or in this case, "quintessentially Thai" images remind me every day that the world is fascinating, different and unique, and Thailand is a country that is a whole lot different from the place I call home.
Ready to hear what they are? I'm sure they're images you dream of when thinking of Thailand and that will instantly transport you from your home to Asia.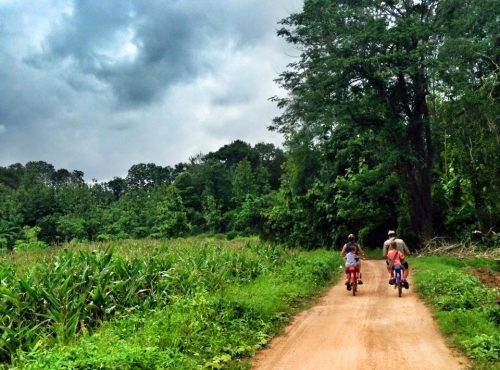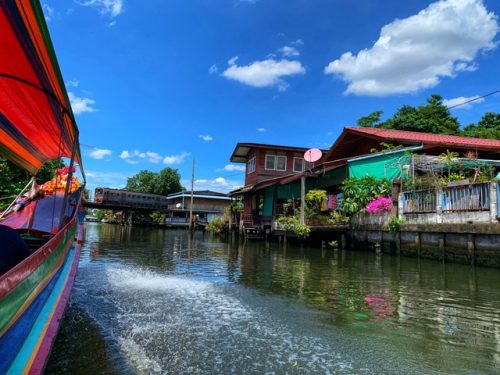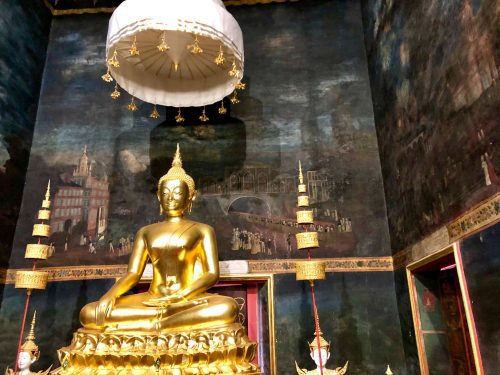 Water Lillies and Lotus Flowers
Seen across the region in pots of water, for sale on the street, in lakes and at the flower market, these flowers are indicative of the warm climates of Southeast Asia. The beautiful hues – whites, purples, pinks, greens and yellows – show the uniqueness of each individual flower, similar to the uniqueness of a person. Each one is so different yet so similar – and strikingly beautiful.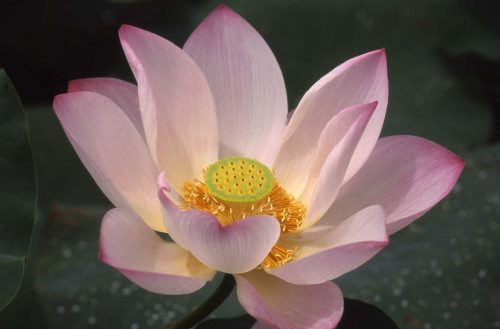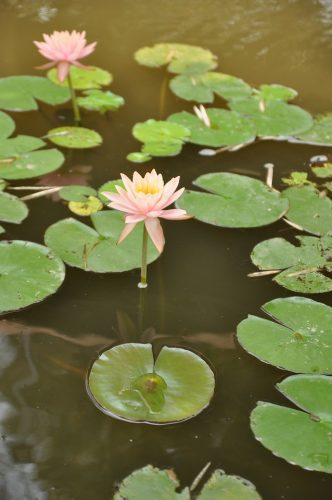 Seeing Monks on a Daily Basis
Where I come from, the golden yellow hues of a robed monk are not everyday images. It's an exotic scene that is reserved for world travelers who have been across the globe. In Thailand, and most of Southeast Asia, robed monks can be seen going about their daily lives like the rest of us. Taking the bus, talking on a cell phone, receiving alms. While it's a commonplace image in Thailand, every time I pass one of the saffron-clad individuals, I nod my head and remind myself to be grateful for each day given in this spiritually and culturally-rich country.
Temples, Temples Everywhere
When I say everywhere I mean EVERYWHERE! Hidden in the back alleys of a time-preserved neighborhood, on the banks of Bangkok's Chao Phraya River, in the middle of the bustling city, on the top of mountains, hillsides – you name it! There's nothing quite like turning down a small street and seeing an ornate temple come into view.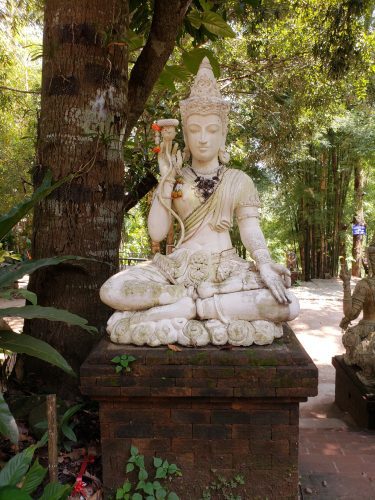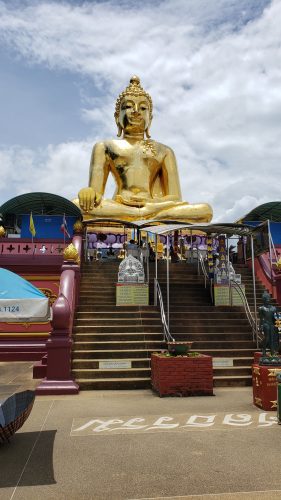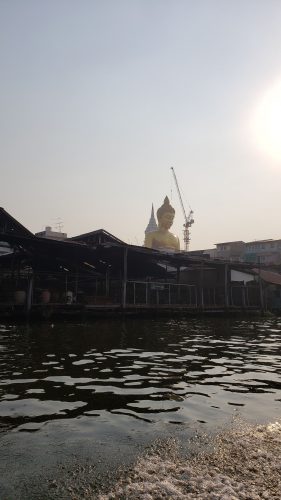 Animals, In the Wild
Monkeys, elephants, vibrant birdlife, geckos, monitor lizards, buffalo, and more. There is something striking and mouth-dropping driving down the road to see a troop of monkeys grooming and playing about. How about an afternoon spent walking in a city park, Lumpini Park, Bangkok's nod to New York's Central Park to be exact, and seeing three-foot-long monitor lizards wading on the water's edge. Oh, and the iconic Asia elephant crossing the road in Northern Thailand alongside its mahout. Talk about "wow" moments!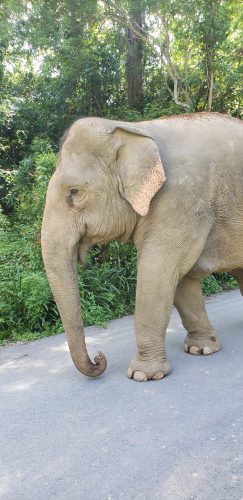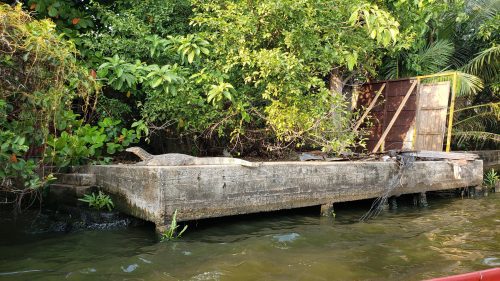 Ready to see some of these quintessential scenes for yourself? We're here when you're ready. Contact us at mahouts@smilingalbino.com.
---
About the Author
Danielle has lived in Southeast Asia for more than 4 years and is currently based in Bangkok. She originally hails from Philadelphia, Pennsylvania. An avid traveler, Danielle has visited more than 35 countries. Her favorite thing about working in tourism is being able to share the world with others. "Delivering exceptional experiences that will have a permanent resonance with our guests is what I live for. Knowing that people's eyes will open a little wider after seeing and experiencing a new part of the world truly makes my job one of the most fulfilling the world. More than a job, it's a lifestyle and one that I truly love."