Tourist: Pad Thai has to be one of Thailand's most famous exports, and it's no wonder once you take a look at the history – the dish was created in the late 1930s as part of then-Prime Minister Phibun's project to modernize and westernize the nation, along with changing the country's name from Siam to Thailand. Nevertheless, it is now as ubiquitous at street vendors across Bangkok as it is at Thai restaurants worldwide. That's not to say all pad Thais are made equal—steer well clear of those Khaosan Road stalls and head to Pad Thai Thip Samai (315 Maha Chai Road. Open daily 17:00-2:00) instead.
"Somtum: crunchy, juicy, fresh, and strangely addictive "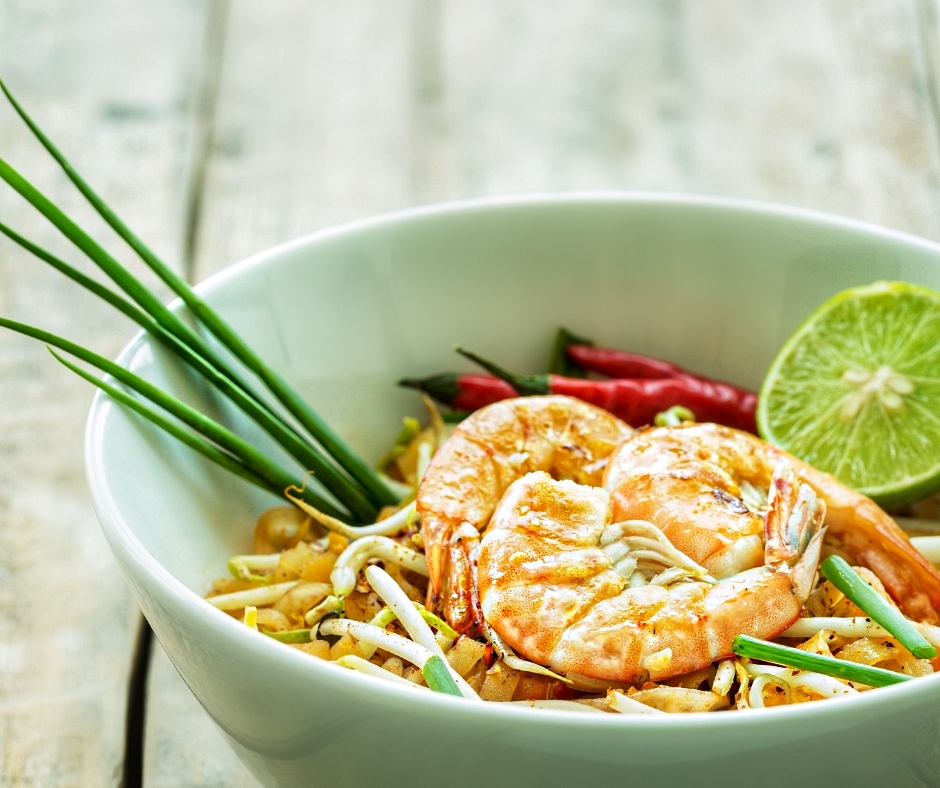 Located a stone's throw from the Golden Mount temple and just six minutes' walk from Phanfa Bridge boat terminal, a trip to this much-loved, half a century old pad Thai institution makes a great end to a cultural day trip. Order a heaped plate of their signature egg pad Thai for 60THB (US$2) and enjoy. For a slightly elevated version of the classic, check out Pad Thai Fai Ta Lu (Opus Building, 139 Sukhumvit Soi 55 [Thonglor]. Open daily 10:00-2:00) on trendy Thonglor. Here Thai-American chef Andy Yang jazzes things up with the addition of Berkshire pork for lip-smacking results. Priced at 90THB (US$3), it may be a slight hike on your standard 30-40THB (US$1+) street versions, but it's well worth it for the quality. 
Next up, something a little more rooted in Thai culture: somtum. If you've never heard of it, you'll soon be aware of its presence when wandering the streets of Bangkok. Widely considered Thailand's true national dish, this salad is comprised of crunchy strips of unripe, green papaya, juicy tomatoes, fresh long beans, chewy dried prawns, fish sauce, chilies, palm sugar, garlic, peanuts and lime for a strangely addictive and uniquely Thai mix of sweet, salty, spicy and sour. There's no better place to get a taste for it than at northeast-native restaurateur Thanaruek Laoraowirodge's Somtum Der (5 Saladaeng Road. Open daily 11-14:30; 16:30-22:30). Now with branches in as far flung places as Tokyo and New York – the latter of which held a Michelin star for a time – the original shop-house still stands on Sala Daeng, serving up a dizzying menu of 20 somtum varieties (from 55THB/US$1.80) alongside other classic Isaan (northern Thai) dishes. Try the somtum moo yang (papaya salad with grilled pork neck, 85THB/US$2.75).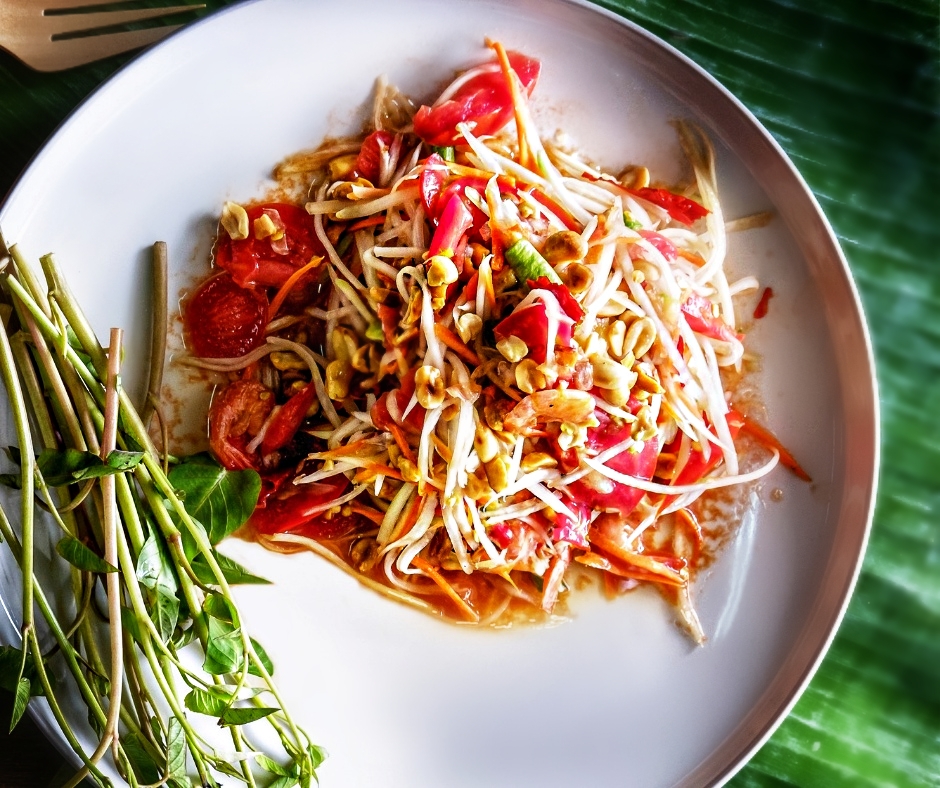 Expat: So, you've had your fill of somtum and are well versed in the intricacies of pad Thai. Now it's time to delve a little deeper and discover the wealth of delicacies that Thailand has to offer. From street food to fine dining, regional specialties to country-wide favourites, there is almost limitless ground to explore. So, where to start? The northern staple, khao soi, seems a pretty good option. With its roots in Chinese-Muslim culture, this rich, spicy and coconutty curry-based noodle dish is traditionally served with chicken and is topped with incredible crispy egg noodles. Though sourcing a decent rendition outside the Lanna (northern) capital of Chiang Mai can be tricky, you'll find an excellent attempt at Ong Tong Khao Soi (17 Phahonyothin Soi 7. Open daily 10:30-20:30) in Bangkok's Ari area. Order the khao soi gai (chicken, 70 THB/US$2.30) and enjoy. 
Now you've got a taste of the north, it's time to travel south and head to Baan Ice (115 Sukhumvit Soi 55 [Thonglor]. Open daily 11:00-22:00). Helmed by Supaksorn Jongsiri – also of what is currently Bangkok's most difficult-to-book restaurant Sorn – here you can get a taste of his delicious stir-fried prawns with sataw beans (330THB/US$7.10) and khua kling moo (spicy, dry stir-fried pork with curry paste. 180THB/US$5.80) without the months-long wait list. An equally excellent place to sample the wonders of southern fare is Khua Kling Pak Sod (various locations. Original branch at 21/32 Sukhumvit Soi 23. Open daily 11:00-22:30). So, loosen your belt buckle and dig in.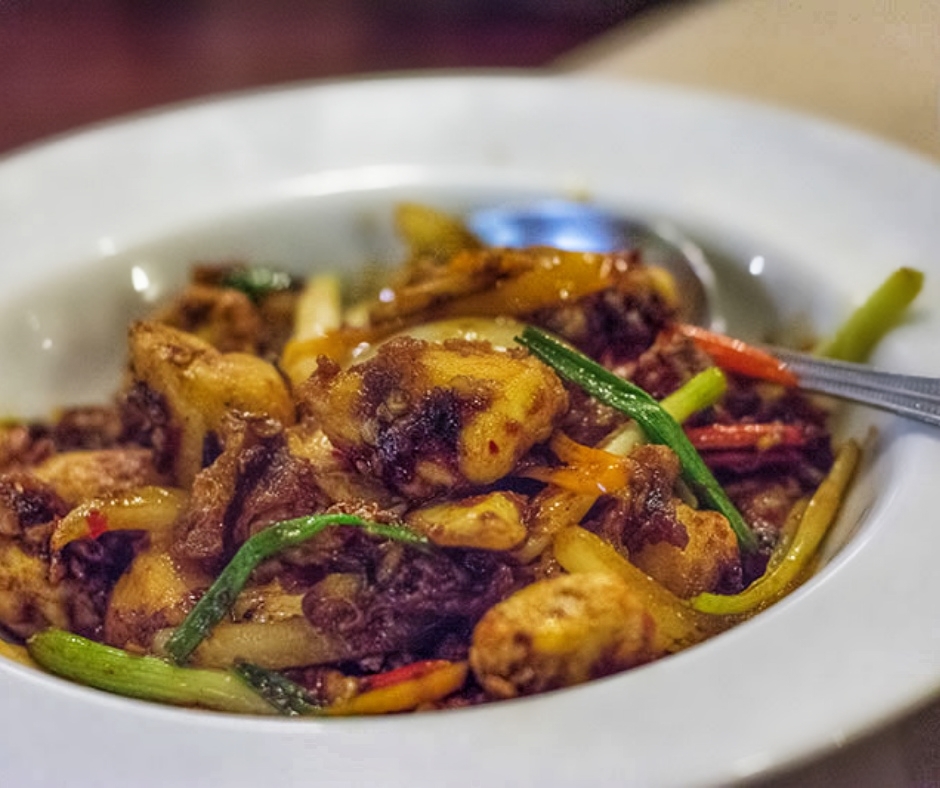 On that note, though street food and Bangkok are practically synonymous, the city's burgeoning fine dining culture is not to be overlooked. If you can't get a table at Sorn (2700 THB/US$87 for a five-course menu), spend 3590 THB (US$116) at Le Du and you'll be treated to six awesome courses of dainty tasting portions of expertly executed modern Thai cuisine. This is a chance to experience Thai food on a whole new level and is not to be missed – even if it means scrimping on 40 THB street food meals for the rest of your trip!