Tourist:
First time visitors to Bangkok will be spoilt for choice when it comes to things to do. Just wandering the city streets in itself is a new experience, filled with a dizzying array of sights, smells and obstacles. Watch your step on these uneven sidewalks and test your negotiating skills with stallholders and taxi drivers – the good ones should agree to go by meter.
It always pays to have your wits about you when visiting Bangkok's most popular tourist destinations – nowhere more so than the dazzling Grand Palace (Na Phra Lan Rd.). Though not as rife as it once was, the classic Grand Palace scam sees wayward taxi and tuk tuk drivers convince tourists that the palace is closed, and instead offer to take them on a wild goose chase through random temples and tailor and jewelry shops (for which they get a stipend from the owners). Know that the palace is open daily from 8:30-15:30 and check online before visiting to be certain. Better yet, avoid all that by taking the MRT (metro) to the newly opened Sanam Chai station – a 15-minute walk from the palace. Also, be sure to dress appropriately (that means long pants and sleeves) – though know that if you're not covered up, there is usually cheap clothing for sale at the ticket desk. We also suggest taking a fan as it gets very hot.
The palace dates back to 1782 and is clad in shimmering golds, mirrored surfaces and porcelain. Once the home of the Thai king, to this day it still plays a pivotal role in the royal Thai court and hosts important ceremonies such as the recent coronation. Within the complex, you'll find Wat Phra Kaew, or The Temple of the Emerald Buddha, which holds a small but highly revered jade Buddha image dating back to the 1300s. Entrance to the over-200,000-square-meter complex is B500 ($16.50) for foreigners, which recently came to include a khon (traditional masked dance) performance at neighboring Sala Chalermkrung Royal Theater.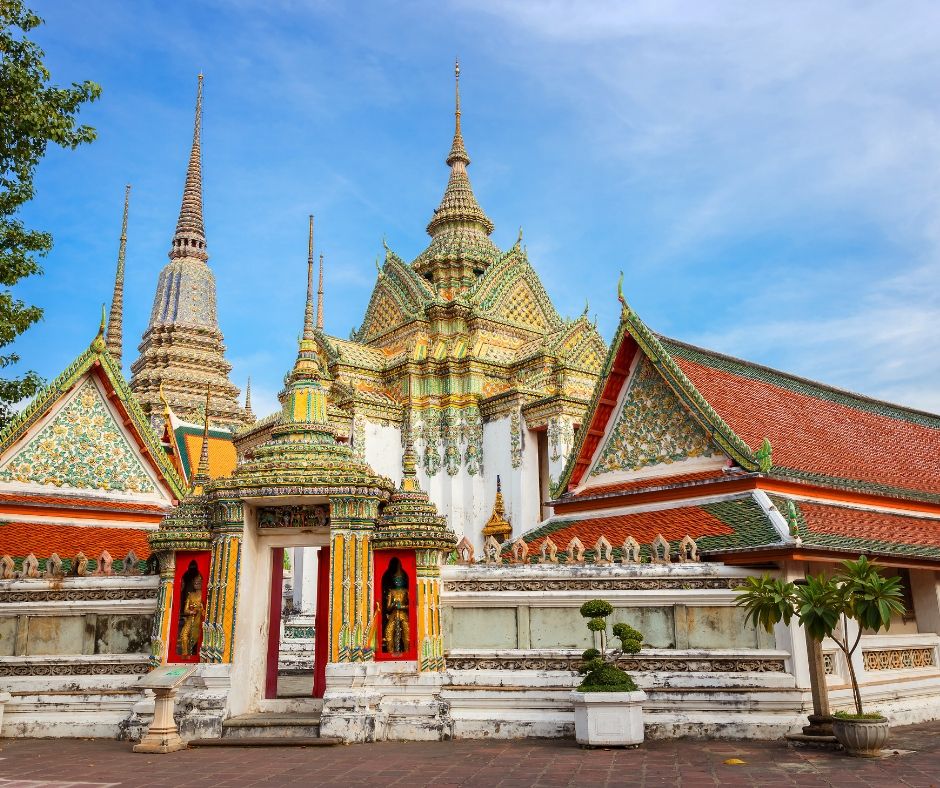 Nearby, the perpetually crowded Wat Pho (entry B200/$6.50. 2 Sanam Chai Rd. Open daily 8:00-17:00) is home to a 46-meter-long reclining gold Buddha with stunning 5-meter-long mother of pearl-inlaid feet. Here, you can also get a traditional Thai massage at the on-site massage school (around B480/$15.80 for 1 hour). A short boat trip across the Chao Phraya River will land you at the stunning Wat Arun (entry B100/$3.30. 158 Wang Doem Rd. Open daily 8:00-17:30). Known as "the temple of dawn", to really enjoy the full splendour of glass and porcelain sparkling in the half-light, it's recommended to visit at sunrise or sunset.

Expat:
If you've "been there, done that" when it comes to Bangkok's most prominent temples, then it's time to get a little more adventurous. Located in Samut Prakan, to the east of Bangkok, the Erawan Museum (99/9 Bang Mueang Mai. Open daily 9am-7pm) is easily spotted for its giant three-headed elephant statue of Erawan. Constructed by an eccentric Thai business tycoon as a space to house his vast collection of Asian antiques and artefacts, the imposing 250-ton copper structure stands at 29 meters tall atop a towering pedestal and is surrounded by lush gardens. It first opened in 1994.
For B400 ($13.20), you can explore the museum housed within, which will take you on a journey through the Thai cosmos, from the antique- and ceramics-filled underworld in the basement, to the central representation of Earth and Mount Meru, where winding Naga staircases lead towards the stunning domed stained-glass ceiling representing the zodiac – all propped up by four pillars representing various religions: Christianity, Islam, Hinduism and Buddhism. Continue into the heart of the statue until you reach Tavatimsa Heaven, where more surrealist cosmic artwork is joined by a host of Buddha images. Though plans are underway to build a BTS station directly outside the museum, for now, it can be accessed from BTS Pu Chao (20 minutes' walk or a short taxi ride).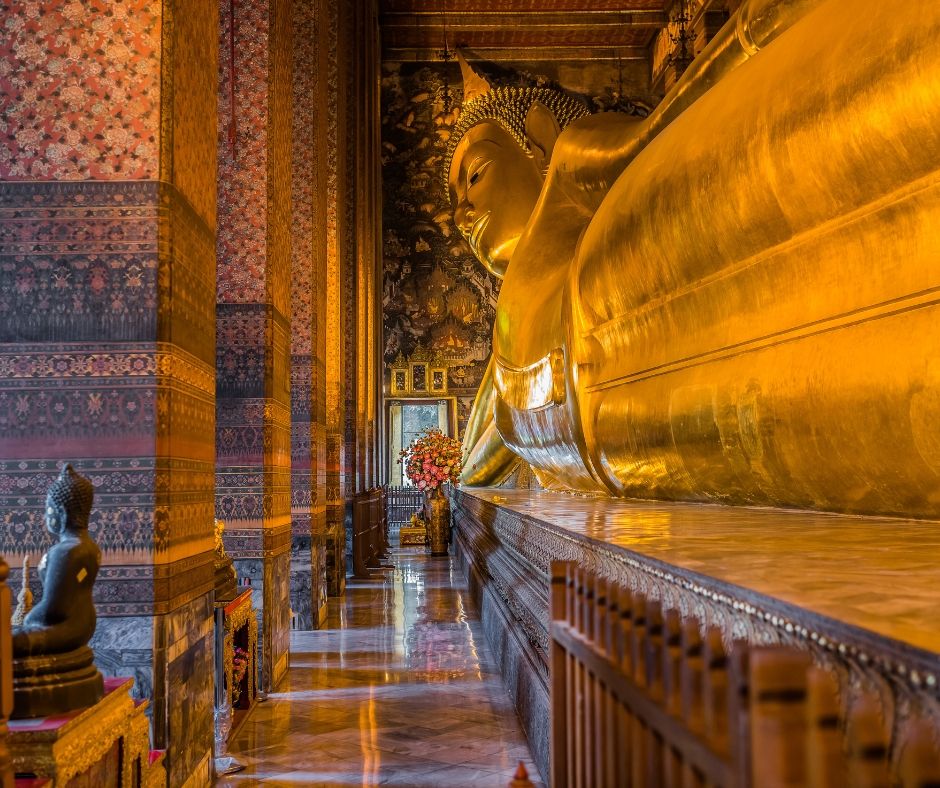 For another unique, if slightly far-out, experience, plan a visit to Ban Silapin (315 Soi Wat Thong Salangarm, 02 868 5279. Open daily 10:00-18:00), AKA the Artist's House, in Thonburi. Located close to Wat Kuhasawan in a charming restored wooden house beside a canal, this art-filled spot is tricky to find but once you're there you'll be lulled into a sense of slow village life, with kids jumping from the bridge into the water. Take a taxi to the end of Charoen Sanitwong Soi 3, walk across the bridge over the canal and it will be on the left. Alternatively, embark on a 20-minute walk from BTS Bang Wa through a dizzying maze of back-streets. The house also features an Ayutthaya period (1350-1767) white chedi (stupa) in the backyard, around which a traditional Thai puppet show is performed daily at 14:00 (except Wednesdays; call ahead to confirm). Striving to keep the fading tradition alive, the show is free – though donations are accepted. A highlight is the cheeky depiction of Hanuman (the monkey god), who scurries through the audience stealing kisses and belongings. The property also houses a small café, where you can sip coffee while trying your hand at painting a traditional mask, an upstairs gallery featuring local painting and puppets, and a shop selling surprisingly cheap ceramics, postcards, stationery and printed silks. Nearby, you'll also find a handful of other cute cafes and shops selling Thai crafts.